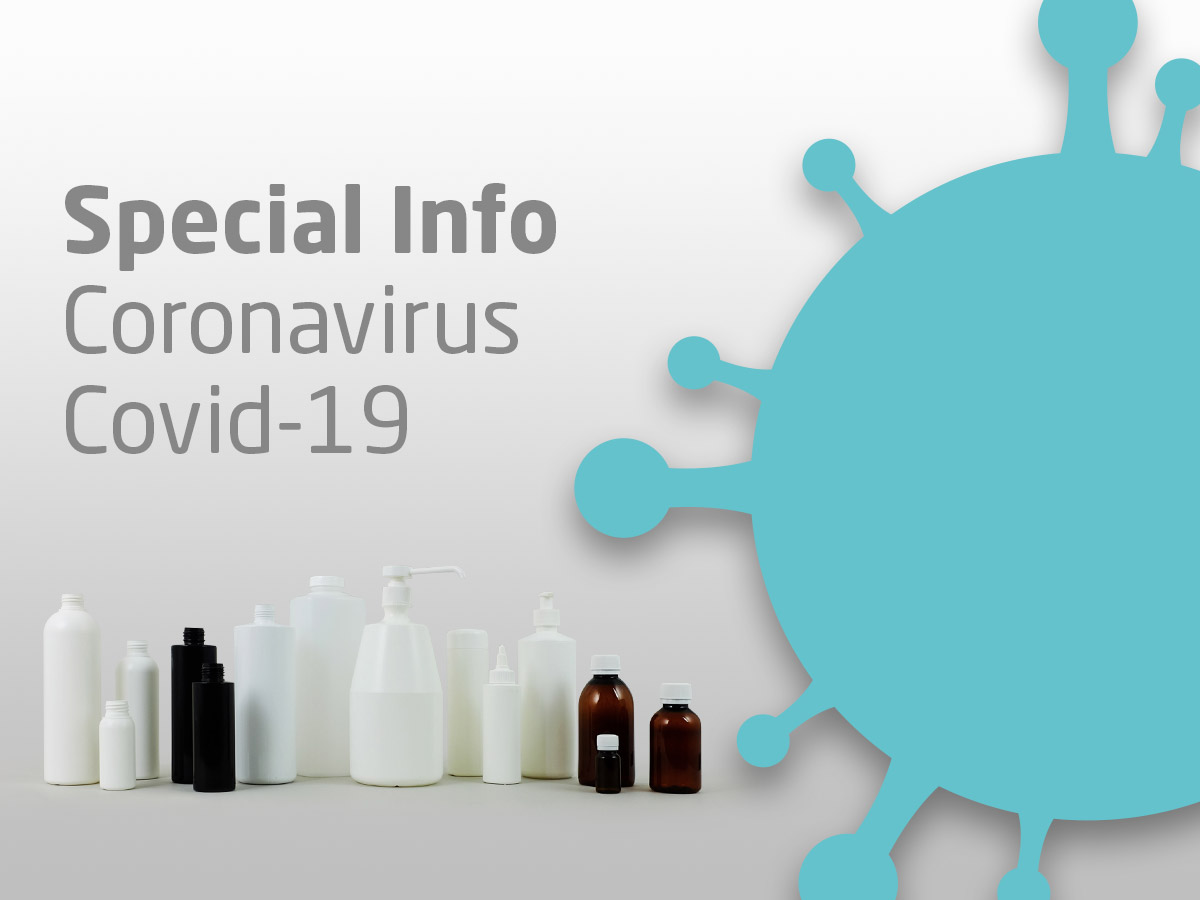 Dear customer, dear partner,
As the current period is a special one, we would like to inform you about the measures and organisation that have been put in place at SEMCO.
We have, of course, taken all recommended measures to prevent the development of the virus and to safeguard the health and safety of our teams. The teams based in Monaco are for the most part teleworking, however our logistics team based at our Carros workhouse remains at work and takes turns to maintain our activity, and in particular to prepare and receive your orders.
As far as our productions are concerned, thanks to the involvement and professionalism of our production partners, we are today able to continue to satisfy the great majority of our customers. We are able to ensure the production of our standard ranges (bottles, pill jars and some accessories) within relatively short deadlines, taking into account the situation.
Finally, from a logistical point of view, this is perhaps where there could be some tension in the coming days. Although our courier services no longer deliver to certain departments, we are nevertheless continuing to charter specific transport for these destinations.
Thanking you in advance for your support and your feedback, be assured dear customers, dear partners, that we remain mobilized at your side to ensure the continuity of our productions and your satisfaction.
Take care of yourself.
The SEMCO team