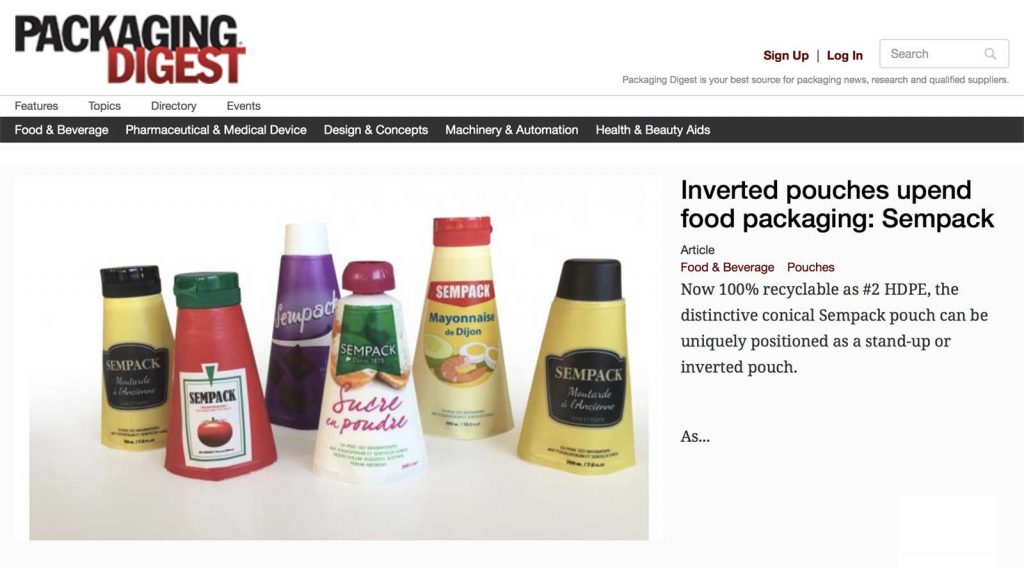 Now 100% recyclable as #2 HDPE, the distinctive conical SEMPACK pouch can be uniquely positioned as a stand-up or inverted pouch.
As the fourth in a series on the fast-growing inverted pouches market within the relatively more mature category of stand-up pouches, Packaging Digest presents an interesting twist: the unique Sempack from Semco.
Sempack brings a new shape to this inverted take on stand-up pouches, conical. If you combined a tube, pouch and bottle, the result that uniquely has benefits of all three would look something like the pouch supplied by Monaco-based Semco.
Another novel aspect is that the standard Sempack can be marketed and shelved as a stand-up pouch or reoriented 180 degrees as an inverted pouch. We drill down into the one-of-a-kind packaging in a Q&A with exclusive input from Wenael Regnier, CEO, Semco S.A.M., and Rob Clare, applications development specialist, Nova Chemicals, which undertook the development of the new recyclable version.